The following instructions refer to the wireless network configuration in the Linux Ubuntu operating system.
1. Open "Settings" on your device. Click in the "Wi-Fi" tab and choose the "tecnico-guest" network.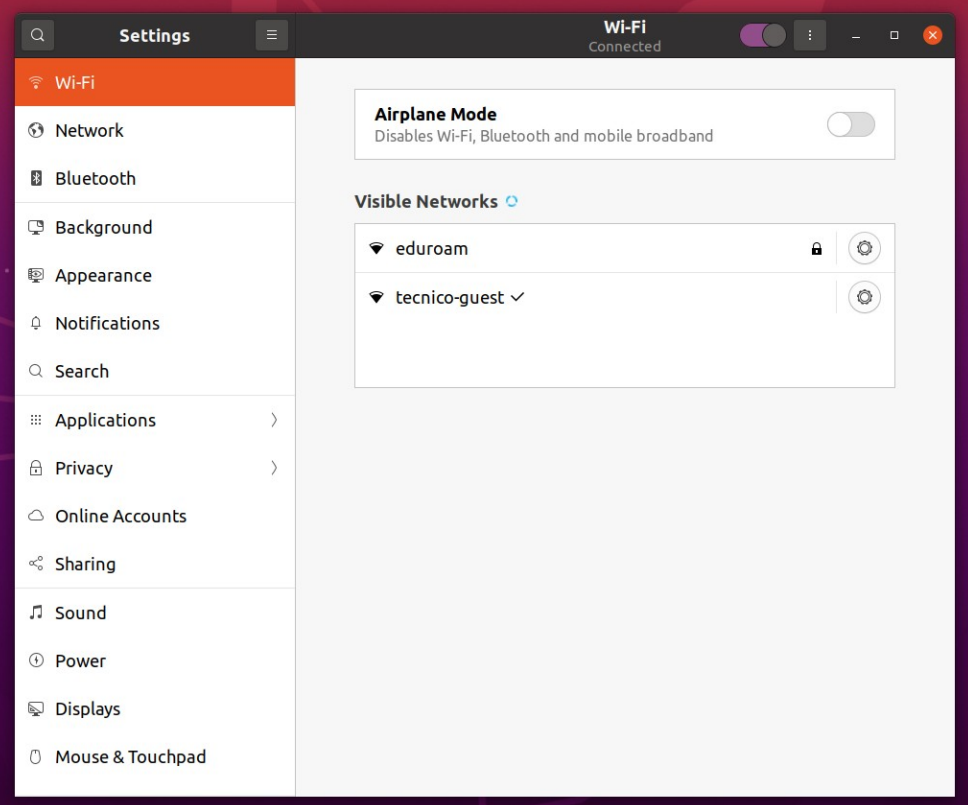 2.  After being connected, open your browser and access the following website to download the certificate: https://si.tecnico.ulisboa.pt/configuracoes/cacert.crt.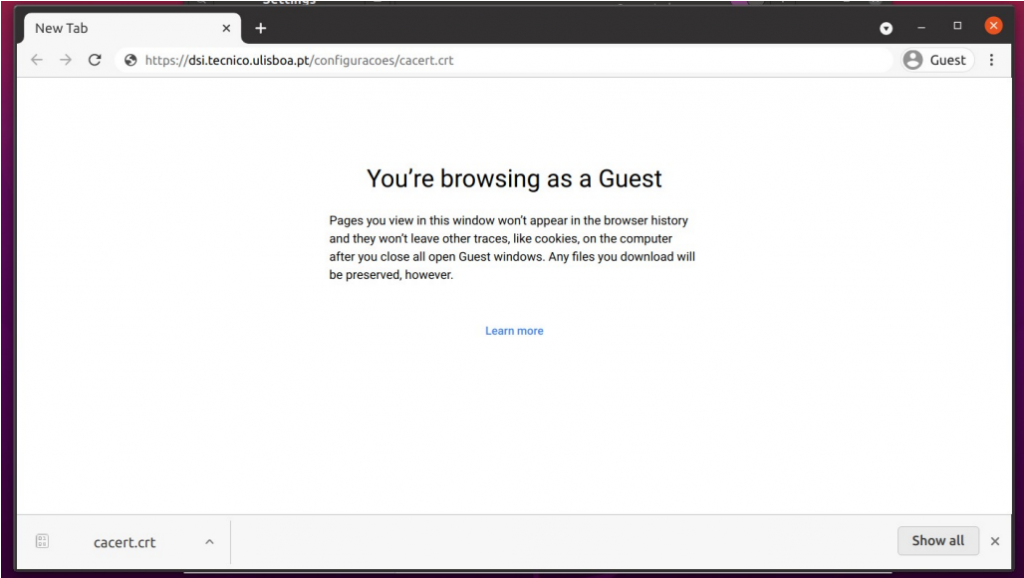 3. Then, open the wireless network menu again. Choose the "eduroam" network to connect to.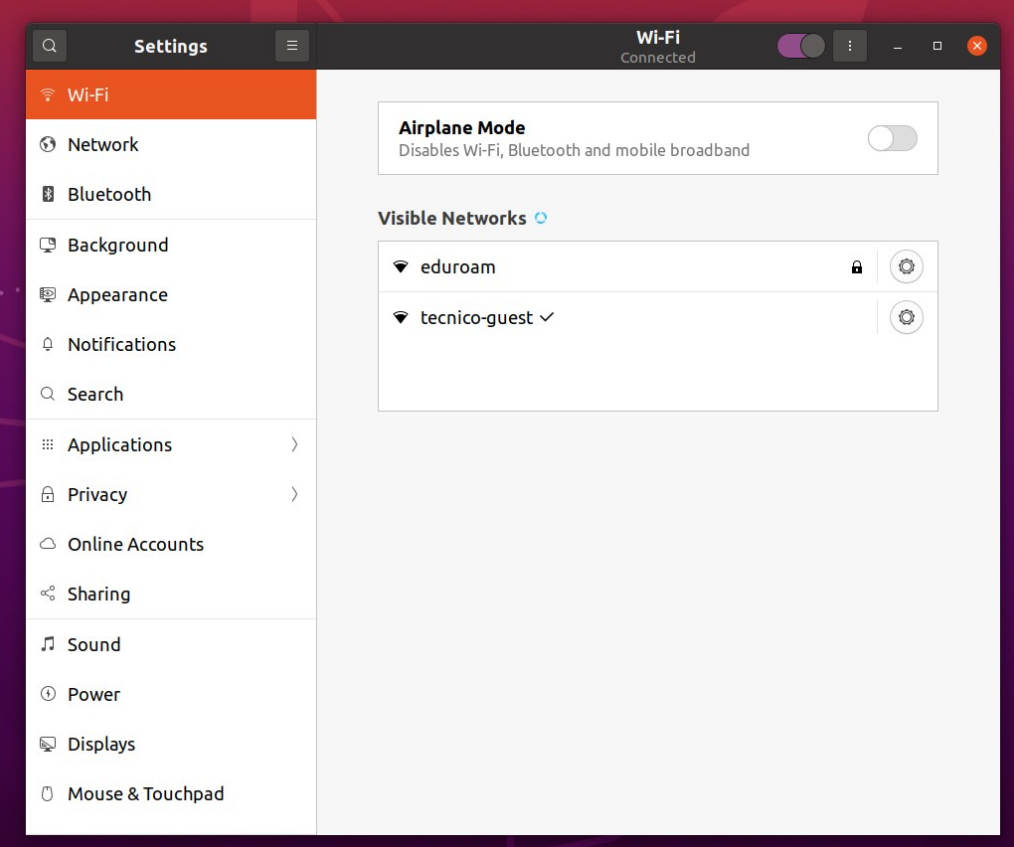 4. Fill the following fields:
Wi-Fi security: WPA & WPA2 Enterprise
Authentication: PEAP
Anonymous identity – anonymous@tecnico.ulisboa.pt
Domain – IST ‑ eduroam
CA certificate: cacert.crt (the certificate downloaded previously)
Inner authentication – MSCHAPv2
Username – istxxxxx@tecnico.ulisboa.pt, where istxxxxx corresponds to your Técnico ID
Password – password corresponding to your Técnico ID
Click on "Connect".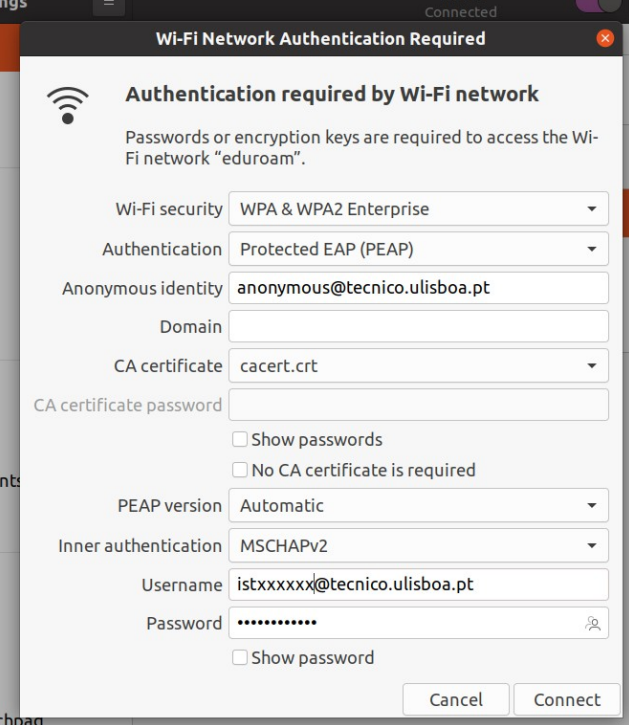 5. The "eduroam" wireless network should be configured on your device.