Software Download and Installation
1. After registering and accessing the Autodesk University Portal you can download the installer according to the version you want.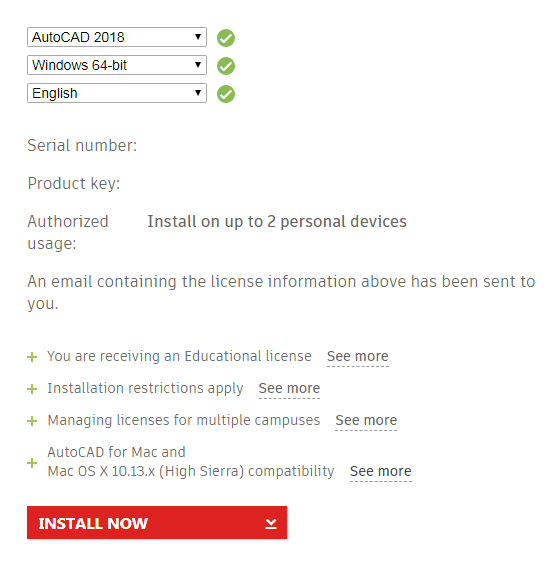 2. The key and serial number of the product appear on this page. You should click on the "INSTALL NOW" option.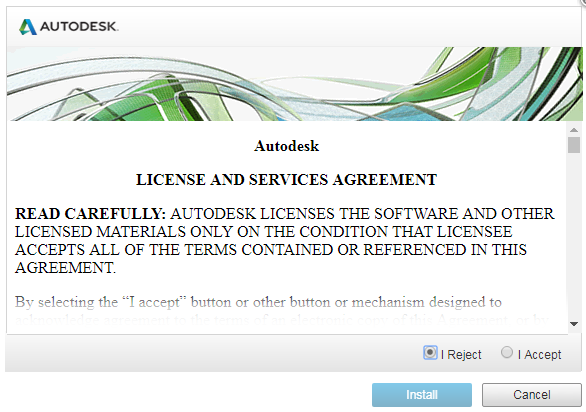 3. Confirm the license terms and choose the "I Accept" option.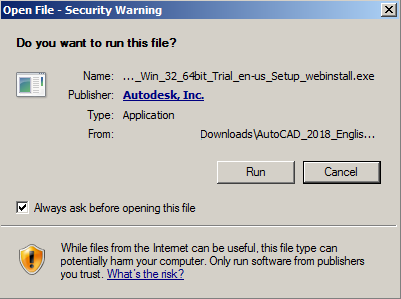 4. In the security warning you must choose the "Run" option.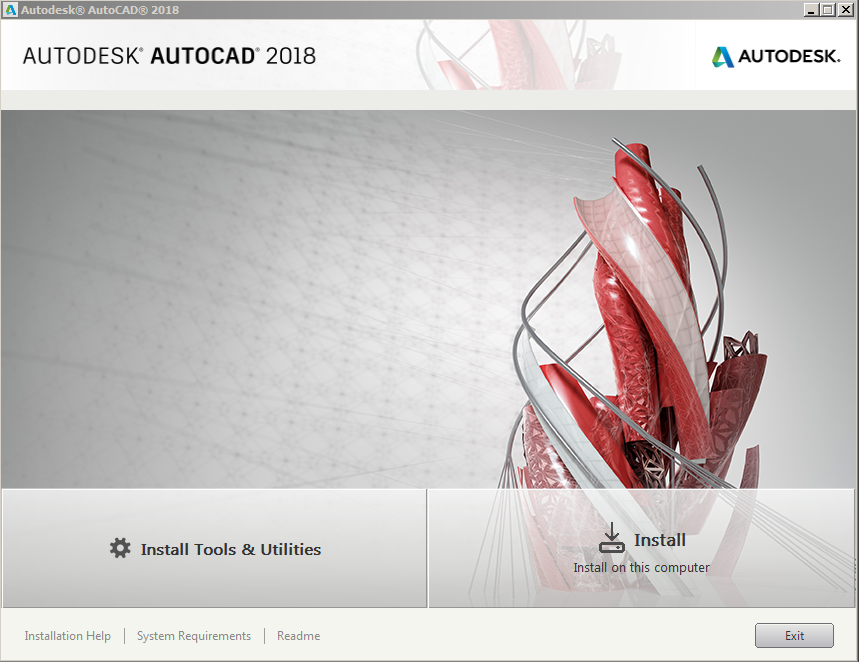 5. In the installation menu you should choose "Install".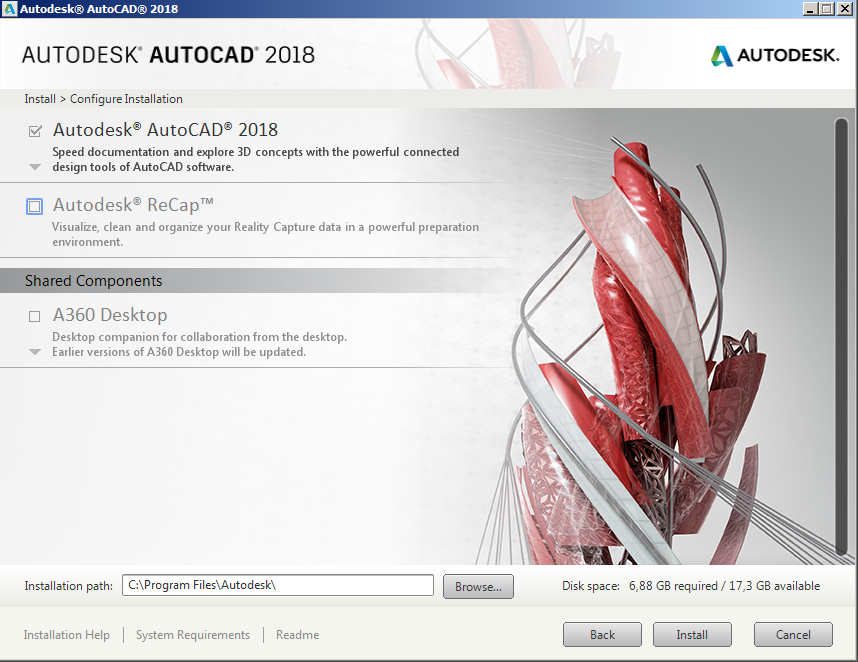 6. You should:
confirm only the installation components you need;
the folder to install and choose the "Install" option.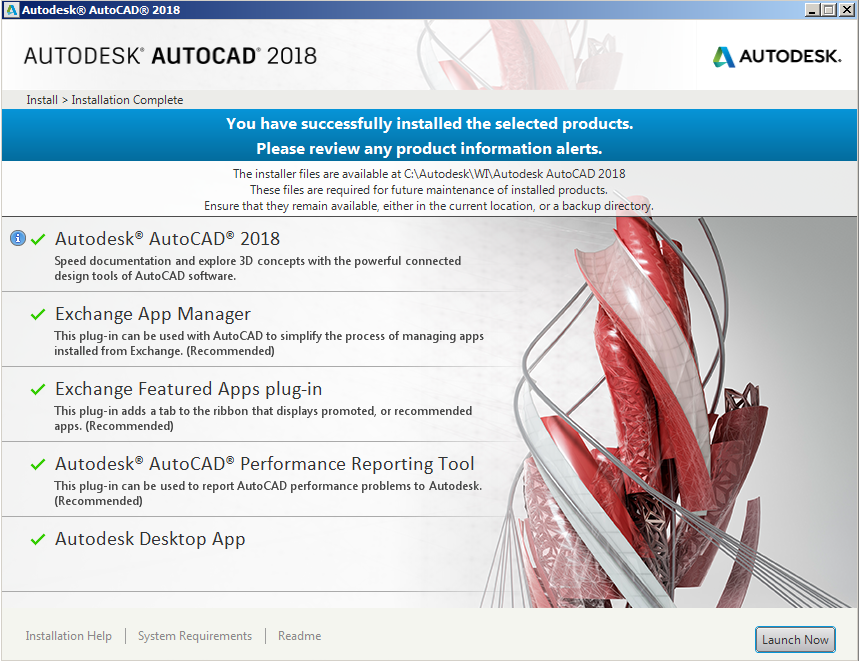 7. Installation is complete. You can click "Lauch Now" to launch the program. The first time it starts up, the activation will be made and you will receive an email with this information, the name of the machine on which it was activated and the activation code.